Amazon reveals its best-selling gaming products of 2018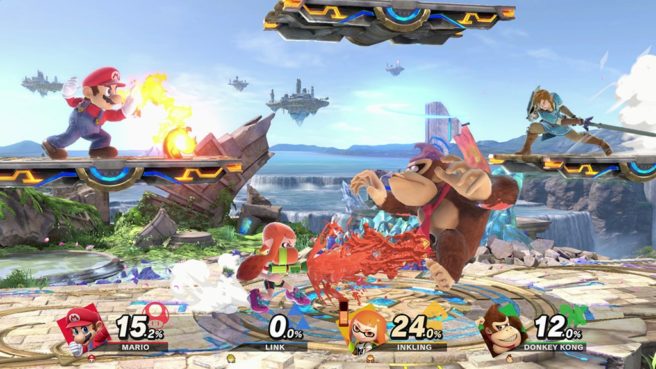 Since 2018 is over and done with, we have new data from Amazon revealing the best-selling video games of the year.
A number of Nintendo titles made the list, including Super Smash Bros. Ultimate at #1. Super Mario Party, Mario Kart 8 Deluxe, Super Mario Odyssey, Pokemon: Let's Go, Pikachu, and Zelda: Breath of the Wild are the other highlights.
The full list is as follows:
1. Super Smash Bros. Ultimate
2. Red Dead Redemption 2 (PS4)
3. Super Mario Party
4. Marvel's Spider-Man
5. Mario Kart 8 Deluxe
6. Super Mario Odyssey
7. Pokemon: Let's Go, Pikachu
8. Call of Duty: Black Ops 4 (PS4)
9. God of War
10. The Legend of Zelda: Breath of the Wild
Meanwhile, if you're curious about the overall best-selling gaming products of 2018, that list is as follows:
1. Super Smash Bros. Ultimate
2. $10 PlayStation Store Gift Card
3. $20 PlayStation Store Gift Card
4. Nintendo Switch Screen Protector Glass
5. PlayStation Plus: 12 Month Membership
6. Nintendo Switch – Neon Red and Neon Blue Joy-Con
7. $50 PlayStation Store Gift Card
8. Nintendo Switch Pro Controller
9. $10 Xbox Gift Card
10. $25 Xbox Gift Card
Leave a Reply