Arcade fighter Maki: Paw of Fury coming to Switch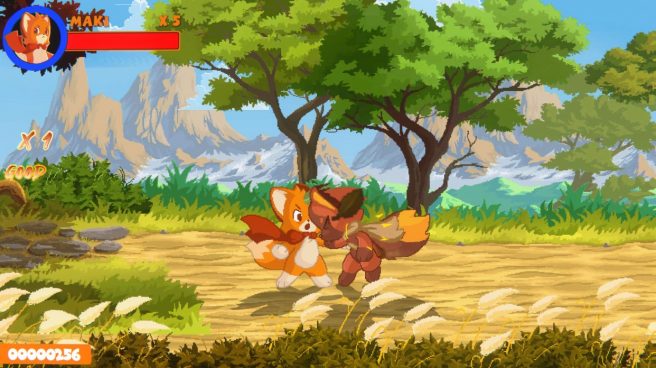 Publisher RedDeerGames and developer Bacord intend to bring Maki: Paw of Fury to Switch, the two companies announced today. A release window has not yet been determined.
Maki: Paw of Fury is an arcade-style fighter in which players take on the role of the little fox Maki, who goes on a journey to save his love kidnapped by an unknown villain. Further information is included in the overview below.
Your love has been kidnapped by a mysterious villain. However, all your life you have been prepared to overcome evil in all forms. So this time it will be no different.

You play as a sweet little fox – Maki. Don't be fooled by his cuteness, he studied the arts of Tsume no Ken and he's an excellent fighter! He must now rescue his friend from the hands of evil Mapu.

In this task, he'll be helped not only by the power of his fists but also by his favorite dish… Weapon. Tuna. Practice your skillset and movements in the dojo and be ready to overcome difficult bosses. This is the time… FIGHT!

Key Features

– Good, old, retro-styled gameplay
– Beautiful visuals and atmospheric music
– More than 15 types of enemies to fight with
– Cute playable characters: Maki and Tincho
– TUNA AS A POWERFUL WEAPON
And here's a trailer for the game:
When we have a release date for Maki: Paw of Fury, we'll be sure to let you know.
Source: RedDeerGames PR
Leave a Reply