Arcade flight game Bridge Strike hitting Switch this week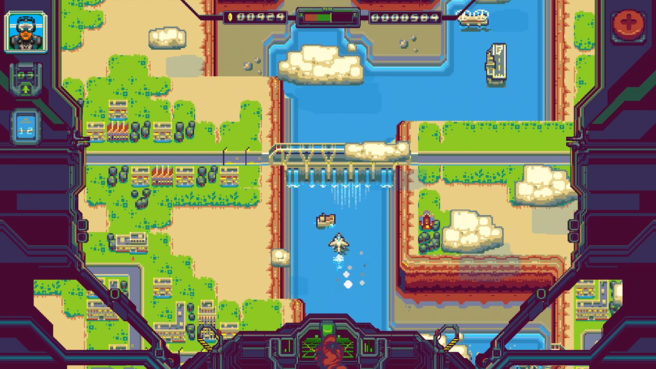 Drageus Games will publish the arcade flight game Bridge Strike on Switch this week, according to an eShop listing. It's currently lined up for a June 6 release.
We have the following overview and trailer for Bridge Strike:
Sometimes, you have to fight for peace. These green valleys, safe for many years, are now threatened. Answer this threat by force: stay undetected and strike hard!

The gameplay, chiptune soundtrack and pixel-art graphics were polished with care and nostalgic love for the classic arcade games. But the action isn't like your typical SHMUP mayhem. In Bridge Strike, you need to think while you fly. Make the best use of the hi-tech hardware installed in your aircraft to destroy the threats while staying out of their radars. It won't just be a simple mission: you'll need to deal with numerous enemies and harsh weather conditions, while trying not to crash into canyon walls!

Show off your combat and flying skills to gather more points and unlock new vehicles: chopper, boat and hovercraft!

Enjoy two game modes, with great replayability value:
– Raid: Fly and destroy as many bridges as you can!
– Campaign: Complete various missions, upgrade your pilot rank, collect coins and buy new machines!

Features:
– Addictive arcade gameplay.
– Polished retro vibes made by pure fans of the genre.
– Various locations: villages, cities, deserts, mountains…
– Changing weather that affects your plane: night, rain, storm, snow!
– Wide variety of enemy units: boats, helicopters, jeeps, jets, tanks, magnetic mines.
– Collect coins to buy upgrades and new types of vehicles in your hangar.
Pricing for Bridge Strike is set at $6.99 on the Switch eShop.
Source: Switch eShop
Leave a Reply