Arcade space shooter Redout: Space Assault coming to Switch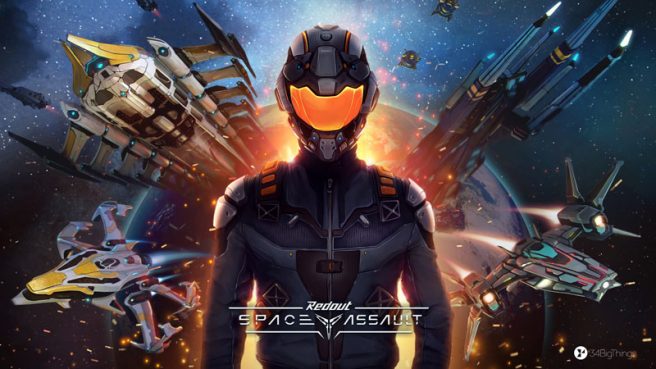 34BigThings today confirmed that Redout: Space Assault, an arcade space shooter based in the same universe as Redout, is on the way for Switch. A release is planned for January 22, 2021.
Here's an overview of the game, along with a trailer:
A prequel to the original game, Redout: Space Assault is a single-player sci-fi shooter that takes the best features of the series — fast, epic pacing, high-skill gameplay and eye-popping aesthetics — and combines them with new weapons and spaceflight mechanics. Featuring full vehicle customization and a wide variety of missions that will keep you on the edge of your seat, Redout: Space Assault delivers intense action with engaging roguelike elements across astonishing space battlegrounds.

Features:

– Career Mode: Learn every skill you need to survive and triumph in the Redout universe.
– Thriving Worlds: Experience exotic locations and epic battles beyond every frontier.
– Deep Gameplay: Manifest your tactical superiority by putting your quick thinking, dexterity and adaptability to the test.
– Bigger, Badder Weapons: A vast array of weapons is at your disposal, from Plasma Cannons and Shock Rays to Railguns, Air-to-Air Missiles, and Load-up Gatlings.
– Customize Your Ride: Upgrade your spaceship to blast enemies by the dozens or single-handedly take on a Destroyer Warship! Drop and swap Cards to improve specific aspects of your ship and better fit your style.
– Music for Your Ears: An entirely dynamic soundtrack that drops ever-sicker beats as the action heats up!
Redout: Space Assault will be sold digitally for Switch via the eShop.
Source: 34BigThings PR
Leave a Reply