Arcade style first-person shooter Post Void announced for Switch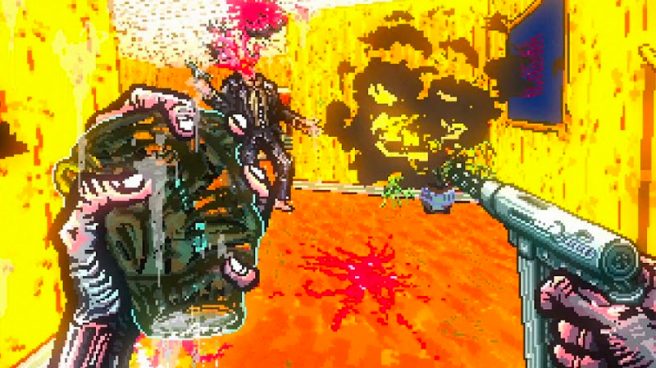 Publisher Super Rare Originals and developer YCJY Games have announced that Post Void, an arcade style first-person shooter, is coming to Switch. It will release on the console this spring.
Post Void has players wielding a pistol in one hand and an idol containing their health in the other. The ultimate goal is to get through each run as quickly as possible across procedurally generated levels. It's about reaching the oasis at the end of each level and retrieve a random upgrade.
Players need to keep their idol filled by racking up their kill count. Since there are no lives or retries, slowing down for even a minute can cost you. Runs are said to be on the short side so it's possible to jump straight back in. The experience is ultimately described as something that's "an addictive pick-up-and-play game".
You can see what Post Void has to offer with the trailer we've included below. Viewers will be quick to pick up on the "intentionally intense, violent, and chaotic" gameplay as well as its unique art style.
Post Void will be sold digitally on Switch as an eShop download. The official website can be found here.
Source: Super Rare Originals PR
Leave a Reply