Arena shooter AlphaLink releasing on Switch this month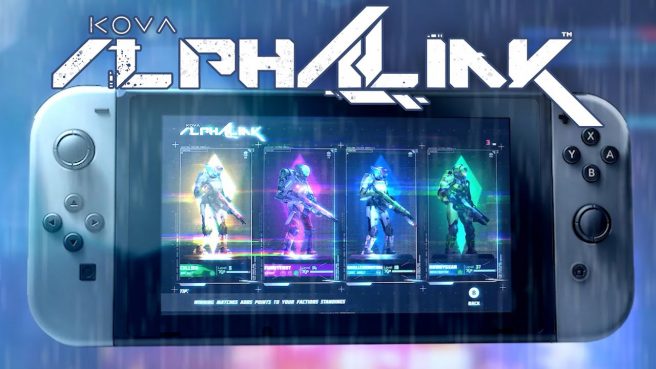 Black Hive Studio is bringing its arena shooter AlphaLink to Switch, the company has announced. It will be available on November 26, 2022.
AlphaLink supports local and online PVP matches, and has other features like a progression system. Read more about the game below.
AlphaLink pits players in a dystopian intergalactic arena multiplayer battle to shift the tides in the war of factions! Pick a faction, find some friends, and engage in the fight of your life in local or online matches! Earn XP and Galactic Credits to unlock new cosmetics like armor, helmets, guns, and more!

Key Features

– Hub area to engage with NPCs to reveal lore in the Kova universe.
– Multiple game modes for online and local play
– Faction standings and leader boards
– Various weapon pick ups
– XP and progression system
– Wide range of cosmetics to personalize your player
– Beautiful array of hand-painted levels
And here's a trailer:
AlphaLink will be available as a digital download on the Switch eShop.
Leave a Reply