ARMS Global Testpunch can now be downloaded from the European Switch eShop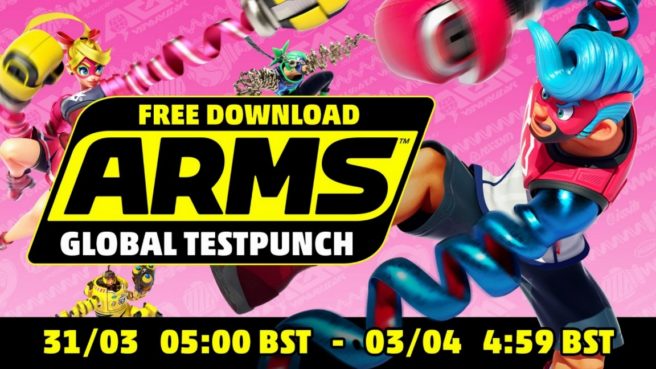 ARMS Global Testpunch is returning next weekend. To prepare for that, Nintendo has made the download available on the European eShop. It takes up 1.4GB of space.
The eShop page lists the following times for ARMS Global Testpunch:
5:00 BST (March 31) – 4:59 BST (April 3)
6:00 CEST (March 31) – 5:59 CEST (April 3)
7:00 EEST (March 31) – 6:59 EEST (April 3)
Note that ARMS Global Testpunch should be distributed soon in North America as well. We'll let you know when the download goes live stateside.
Source: Switch eShop
Leave a Reply