ARMS Party Crash – "Battle for Stardom" results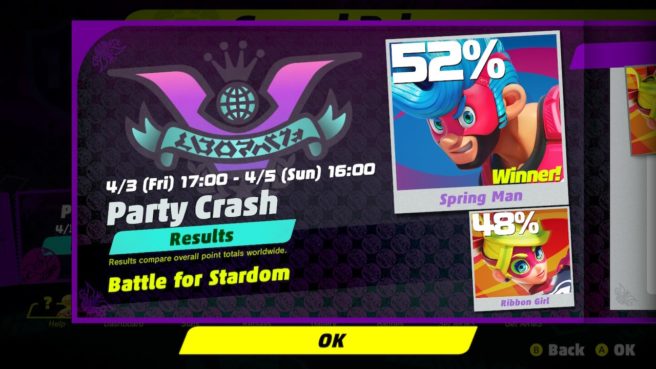 Nintendo is giving ARMS a bit of new exposure between its new character in Super Smash Bros. Ultimate and recent free Switch Online trial. On top of that, the Party Crash events have returned as well.
This week gave us the "Battle for Stardom" theme in which Spring Man and Ribbon Girl went head to head. It was a close match, but ultimately Spring Man took home the win with 52 percent.
We should be seeing additional ARMS Party Crash events soon.
Leave a Reply