Atari bringing Missile Command: Recharged to Switch next week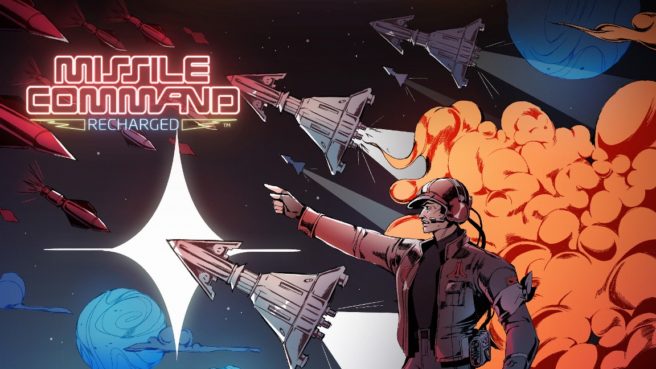 Missile Command: Recharged, a re-imagining of the arcade classic, is coming to Switch. Atari will be releasing the game on the eShop next week, an eShop listing reveals.
Here's some information about Missile Command: Recharged as well as a trailer:
Missile Command: Recharged is a re-imagining of the beloved classic with fast-paced, arcade action where players must defend their bases by blasting an endless barrage of missiles hailing from the sky. Launch counter-missiles to protect your base and target powerups to gain an edge at critical moments. Missile Command: Recharged will appeal to those that fondly remember playing the original or its many iterations, and a whole new generation of gamers that are looking for fast-paced, pick-up-and play, arcade goodness.

Powered Up:
Don't just target missiles – take aim at all-new powerups to survive longer with defensive measures, silo repair, or a screen-clearing special blast.

Upgraded:
New powerup system takes points earned and allows them to be used to upgrade all aspects of gameplay to get an edge and achieve the highest scores.

Shoot for the Clouds:
Compete in global online leaderboards and aim to claim bragging rights as the top missile commander.
Missile Command: Recharged launches for Switch via the eShop on May 27 for $2.99.
Source: Switch eShop
Leave a Reply