Atari putting Centipede: Recharged on Switch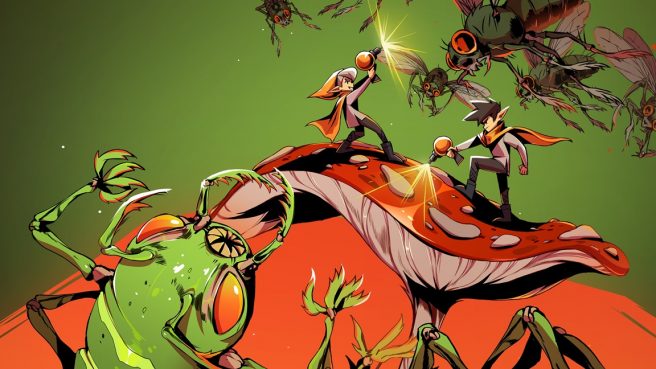 Publisher Atari, along with developers Adamvision Studios and SneakyBox Studios, have announced that they'll be releasing the neon-fueled re-imagining of the arcade classic on Switch. It's due out digitally on September 29.
Here's an overview of the game:
Initiate insect extermination in this widescreen glow-up of one of the greatest arcade games of all time. The rules are the same as 1981: shoot the centipedes as they descend the playing field, and contend around the shot-blocking and path-altering mushrooms they leave behind. New to Centipede: Recharged are power-ups dropped by the spiders, such as explosive bullets, spread shots, and a devastating railgun.

Fight for high scores in Arcade mode either solo or with a new simultaneous couch co-op feature. Tackle more than two dozen challenges that test bug-shooting prowess and introduce clever uses for the new powerups, with additional challenges exclusive to the Atari VCS. Take it to the next level with global leaderboards for the best records in the world, and earn more than 15 achievements.

Groove to the 80's-inspired electronic soundtrack by award-winning composer Megan McDuffee, with the first single from the game's soundtrack available now on Bandcamp.
And a trailer:
Centipede: Recharged will cost $9.99 on the Switch eShop. It supports English, French, Italian, German, Spanish, Brazilian Portuguese, Russian, Japanese, Korean, and simplified Chinese.
Access the official website for Centipede: Recharged here.
Atari says Centipede: Recharged is the first title in its new premium gaming initiative, "which will revitalize some of Atari's legendary portfolio of titles for modern platforms." We should be hearing more about this program in the future.
Source: Atari PR
Leave a Reply