Bad Dudes Vs DragonNinja out for Switch March 21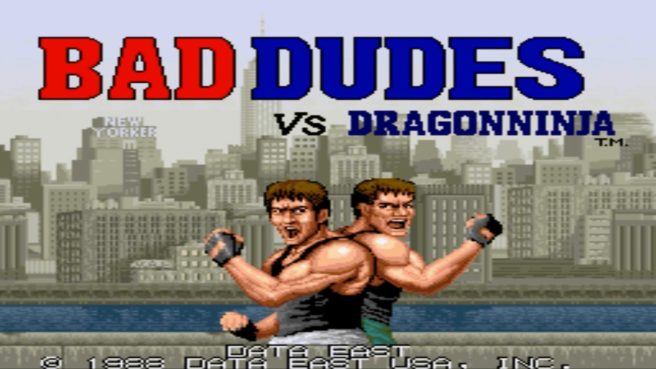 Data East's 1988 arcade beat 'em up Bad Dudes Vs DragonNinja is coming to the Switch. According to the eShop, the game is due for release March 21.
Here's a brief overview:
"Rampant ninja related crimes these days… Whitehouse is not the exception…" As soon as that occurs, a Secret Service agent asks two street-smart brawlers, the "Bad Dudes" named Blade and Striker: "President Ronnie has been kidnapped by the ninjas. Are you a bad enough dude to rescue Ronnie?" After hearing that, the Bad Dudes pursue the Dragon Ninja through the New York City streets, a moving big rig truck, a large storm sewer, a forest, a freight train on an old Southern Pacific line, a cave and into an underground factory in order to save President Ronnie.
Bad Dudes Vs DragonNinja will be priced at $9.99.
Source: Switch eShop
Leave a Reply