Banking company NatWest bringing Island Saver to Switch for free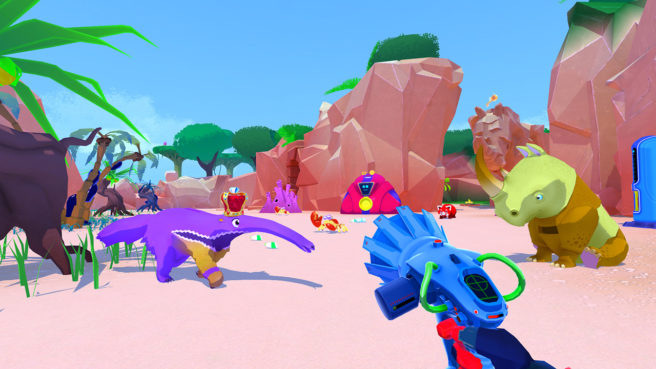 Here's a bit of a strange Switch game on the horizon. NatWest, a banking company from the UK, is bringing NatWest to Switch. It'll be a free download rather than a paid release.
The game is what you'd expect based on the title – helping out islands. Players will wash away gloop, collect litter, earn coins, and rescue "bankimals" with a first-person perspective. Stormcloud Games was commissioned to work on the project.
An eShop listing offers up the following overview:
Welcome to Savvy!

A group of amazing islands need your help! Horrid plastic waste has washed up and you need to sort it out with your trusty Trash Blaster! But look out for the Litterbugs. They love mess and they're out to muck things up.

You need to wash away gloop, collect litter, earn coins and rescue the bankimals! These special animals are living piggy banks and with them you can help save the Savvy Islands and make things good again.

FEATURES
– Tropical jungles – the icy arctic – dusty deserts – volcanoes – explore them all as you clean up the islands.
– 42 bankimals to save – can you rescue them all?
– Find bankimals you can ride and use their powers to access new areas
– Help Kiwi find his missing nest eggs!
– Collect coins and discover spending, saving, and more!
Island Saver launches for Switch on May 12. We have a gameplay video below.
Source: Switch eShop
Leave a Reply