Baron: Fur is Gonna Fly update to add new modes on Switch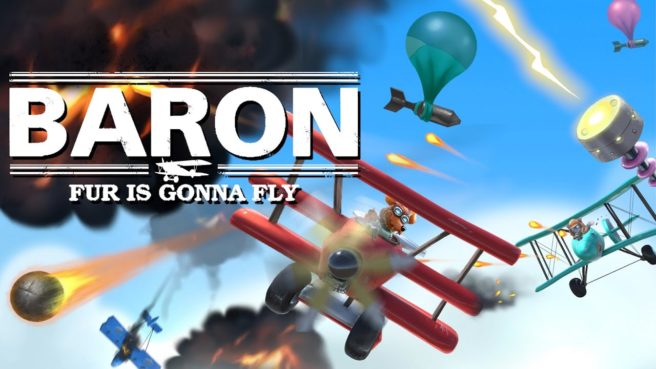 Dogmelon Games has announced a major update for Baron: Fur is Gonna Fly. The aerial party showdown will be adding four new modes. A new difficulty level for bots and a number of quality of life fixes will be included as well.
Here's the full rundown:
Create a chaotic aerial masterpiece in Paint mode, with teams going head to head covering the arena in their colors. Longevity is the key to victory as pilots create more paint the longer they stay afloat.

In King mode, pilots work together to take down the monarch as they rack up points. The animal who shoots down the sultan becomes the next monarch of the skies, ensuing chaos as the King gets access to special weapons which randomize with each use.

Bovine will fly in Capture the Cow, as pilots race to claim a cow randomly appearing around the map. The longer a plane carries the cow, the more points the flyer gets, but without the ability to shoot or dodge, cow carrying pilots must unleash all the aerial tricks at their disposal to win.

Souvenir mode has planes drop coins whenever they meet an untimely demise, meaning flyers don't need to be sharp shooters to win. Anyone can swoop in, pick up coins, and claim victory if they keep their eyes peeled.
Switch will be getting this new update starting May 14. Meanwhile, the game itself should be reduced to $14.99.
Source: Dogmelon Games PR
Leave a Reply