Battle action game Hell Sports coming to Switch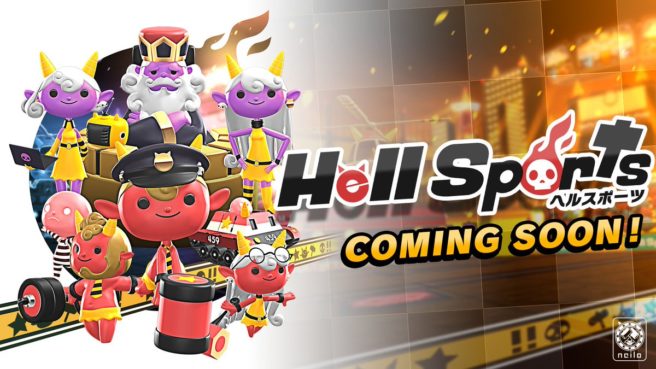 Neilo has announced that its battle action game Hell Sports is coming to Switch. A release date hasn't been confirmed for the west, but as it's been dated for October 1 in Japan, that may end up being the worldwide launch.
Here's an overview of Hell Sports, along with a trailer:
As humanity thrived people committed more sins and the punitive facility in Hell was overcrowded in a blink of an eye.

After various reforms, the punishment and amusement industries were combined and the Hell Sports were born. Soon enough, this sports became a nationwide frenzy in Hell.

And now, a budding future player chasing after his Hell Sports dream started to rise up!

3 min to win. Aim for the top league in Hell!
– Simple rules! While protecting your sinners and tank, score goals!
– Prevent opponent's goals by using Hell Sports various skills!
– 2 on 2 battle in 3 min! Co-play with your friends or play by yourself!

10 unique characters available!
– Unlock adorable characters and let them join your team!
– Each character has various different skins!

Make a strategy and develop your characters to be Stars!
– Become the top team by increasing the fan base!
– Challenge higher leagues by increasing each player's Star level.

Various game modes available!
– League Match: Try out your skill!
– Challenge Match: Play with particular rules!
– Free Match: Play with your friends!
– Online Match: Aim for the top!
The official website for Hell Sports can be accessed here.
Leave a Reply