Big Crown: Showdown making its way to Switch in December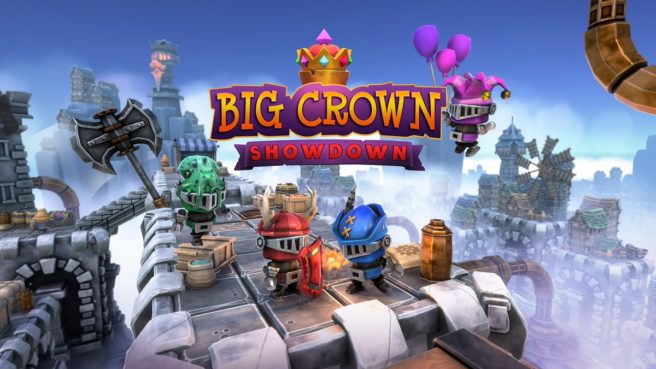 Hyper Luminal is bringing Big Crown: Showdown to Switch, the developer is announced today. A release is planned for December 14 in both North America and Europe.
Big Crown: Showdown features "4-player local and online multiplayer combat, set over 3 wacky worlds full of medieval shenanigans." We have more details and a trailer below.
Compete for the crown in chaotic local and online multiplayer combat, and avoid the perilous pitfalls of Kasseltoon, Zoggysands and Shivershire in a fight to the finish that will leave the whole family howling with laughter! Bash your way to victory, use tricks and traps to send your opponents flying off-course, and unlock crazy new hats to flaunt your fashion sense!

– Wacky Worlds! Navigate the floating city of Kasseltoon, the scorching sands of Zoggysands and the icy glaciers of Shivershire across 15 crazy courses!
– Chaotic Combat! Knock your opponents off-course, avoid perilous hazards and ascend to royalty in fast and frantic combat!
– Local & Online Multiplayer! Compete on the couch or brawl online in hilarious 2-4 player fights!
– Hats! Become a royal fashionista with fancy new hats! Horned helmets, wizard hats, squids and more – equip your armour with awesome (and unusual) accessories!
Big Crown: Showdown will cost $12.99 / €12.99 / £9.99.
Source: Hyper Luminal PR
Leave a Reply