Blanc release date set for February 2023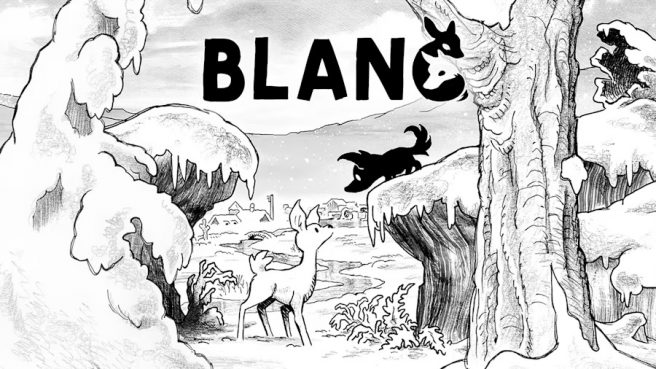 A final release date has been revealed for Blanc. The game launches on February 14, 2023 as a console exclusive, it's been announced.
We originally heard about Blanc this past June. We did know the game was targeting a February 2023 launch, but today marks the first time we've been given a specific date.
Here's an overview of the game:
An emotional journey
Experience the poetic tale of a wolf cub and a fawn in the spectacular world of Blanc. Lost in a sudden snowstorm, they will have to lean on each other in order to follow the footprints their families left behind in the snow.

Breathtaking hand-crafted art
Immerse yourself in the stunningly beautiful black-and-white world of Blanc – completely hand-drawn on paper in 2D before coming to life in 3D. Blanc focuses on the journey and experience of the animals with text-free gameplay and storytelling, allowing players to dive completely into its wondrous world.

Follow your families' tracks
Each animal has their own unique strengths that complements the other, which you'll need to make use of to navigate through the snowy landscapes. Using only two buttons and movement, this simple gameplay allows for anyone to play and follow their journey home.
We have a new trailer for Blanc celebrating the release date news below.
Leave a Reply