Bullet-hell adventure-exploration game Bittersweet Birthday coming to Switch in 2022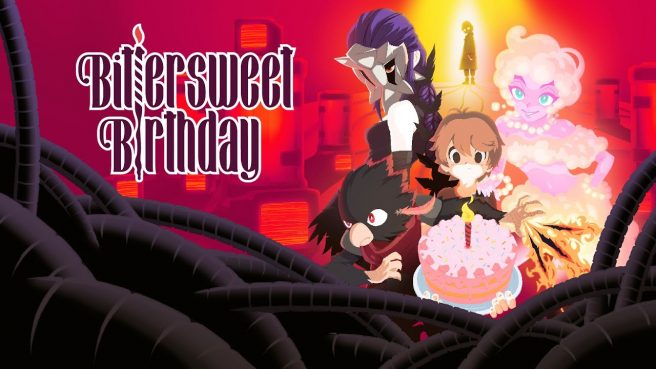 After a successful Indiegogo campaign, developer World Eater Games and publisher Pineapple Works have announced that bullet-hell combat adventure-exploration game Bittersweet Birthday is scheduled to arrive on Switch during Q4 2022. Here's an overview for the title along with a trailer:

Bittersweet Birthday is a unique mix of challenging, half bullet-hell combat, half adventure-exploration game where every encounter is a unique fight, all on a stunning pixel art canvas. Players need to uncover the silent protagonist's mysterious origin story, guided only by a strange voice from nowhere and quirky companions inhabiting an unknown world.


The game shares many similarities in general tone and design with games like Undertale, Deltarune and the Zero Escape series.


Key Features

A story of mystery, driven by endearing characters!
Explore a lively village with friendly residents and their interlocking quests!
Cute 2D pixel-art characters on beautifully drawn backgrounds!
Personalize your combat style to adjust the game's difficulty!
Multiple collectibles, exchangeable items, and mini-games!
More information on Bittersweet Birthday, including teasers for upcoming content, further details on game mechanics & story, and videos of gameplay can be found on its Indiegogo page.
Bittersweet Birthday is currently scheduled to arrive digitally on the Switch eShop during Q4 2022.
Source: Pineapple Works PR
Leave a Reply