Bullet-hell shooter Cave of Past Sorrow releasing on Switch in June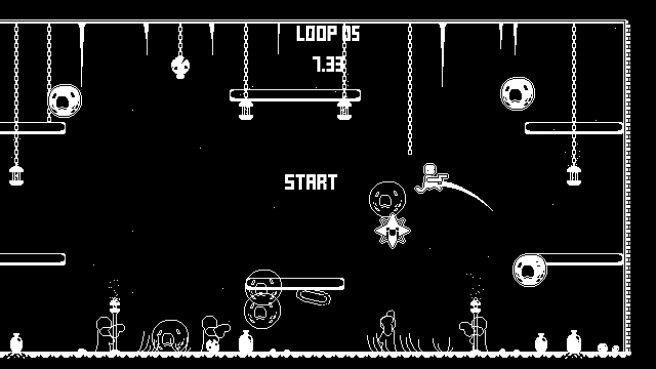 Publisher RedDeerGames and developer Jijigri announced today that they're bringing Cave of Past Sorrow to Switch. It will be available on June 16, 2023.
Cave of Past Sorrow is a bullet-hell shooter with a retro, white-black aesthetic. The title features fast-paced gameplay with a time-loop mechanic.
Here's some additional information:
Fight alongside your past in this loop-based bullet hell!

Cave of Past Sorrow is a fast-paced bullet hell where you need to shoot enemies, loop back, and shoot more enemies while avoiding the bullets of your previous selves.

This makes each bullet a blessing and a curse, and mastering the game means knowing when and when not to shoot.

(Experiencing issues? Poor framerate? Download the Standalone version below and you'll have a much better time!)

No one returns from the Cave of Past Sorrows, but maybe you can die at peace with this past.
Take a look at a trailer for the game below.
Leave a Reply