Bustafellows getting an English release, sequel announced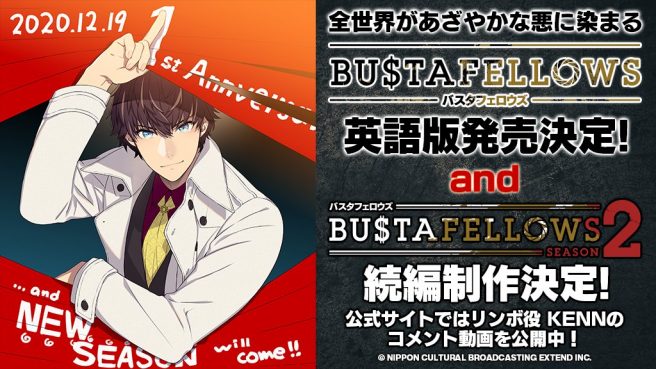 Extend's crime suspense visual novel Bustafellows released in Japan this time last year. Some fans have been hoping for a western release, which now looks to be in the cards. It's been announced that an English version is happening, though no further details have been provided.
A sequel was also revealed today titled Bustafellows Season 2. Development has only just begun, so there's not much in the way of details at present. However, fans can expect a new story.
We'll have more information about the English localization of Bustafellows and Bustafellows Season 2 in the future.
Thanks to Issamepuchi for the tip.
Leave a Reply