Caravan Stories due out on Switch next week in Japan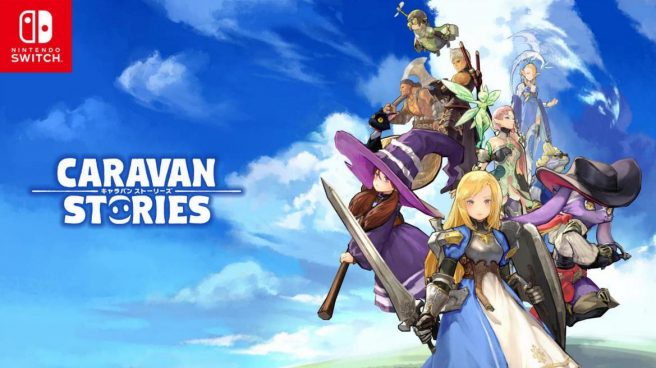 Aiming has set a release date for Caravan Stories, its free-to-play fantasy RPG. At least in Japan, the title is lined up for March 18.
Today's announcement also provides a noteworthy detail on how Caravan Stories is being delivered to Switch. Much like Control and Hitman 3, it uses the cloud – meaning you won't be downloading the game directly to your system.
Here's an overview of Caravan Stories, along with a trailer:
Enter the vast open world of Iyarr, where adventure waits around every corner. Choose from one of six playable races, each with their own storyline. Build a fellowship by taming monsters and befriending non-player characters. Nearly 300 allies can be recruited for player-versus-enemy and player-versus-player.

Recruitment in Caravan Stories fosters extraordinarily strategic combat and character development, with skillsets and stats that change the way characters fight. Stand against the tides of evil in parties of up to 6 creatures and allies. Plumb the depths of formidable dungeons and team up with players to conquer gripping open-world raids.

Iyarr is as unpredictable as it is beautiful. As the sun falls and shadows turn to moonlit darkness, new monsters appear to threaten the party. When day breaks, other creatures join the fray, demanding new approaches and strategies. The time flow system authors a dynamic world where surprising stories can unfurl at any moment.

Caravan, the strange flying vehicle, serves as a progression hub. Players can customize their caravan's look, unlock weapon and armor crafting, create resource generators like gold and crystal pumps, and provide backup in battle with cannons and other armaments.
Keep in mind that Caravan Stories does have an English version on other platforms, but the game hasn't been announced for western release on Switch. We'll let you know if anything changes on that front.
Access the official website for Caravan Stories here.
Leave a Reply