Cat Quest tentatively planned for November on Switch, tech details and future update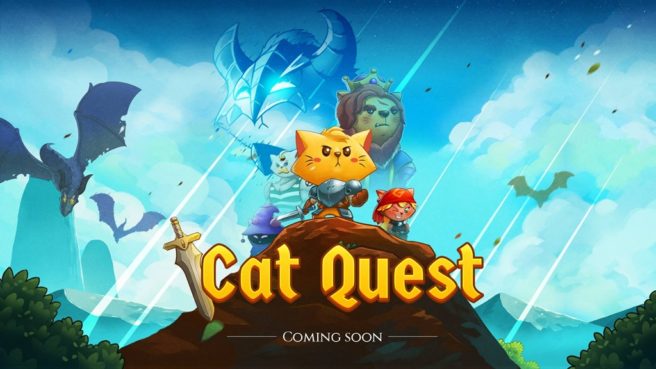 The Gentlebros was showing the action RPG Cat Quest running on Switch at GameStart 2017 in Singapore. Cat Illusions managed to obtain some information from the studio at the expo.
First, Cat Quest is tentatively planned for November on Switch. When it does release, the game will cost $12.99. The Gentlebros estimates 10-15 hours of gameplay, with even more if you are a completionist.
Cat Quest will always run at 60 frames per second on Switch. The resolution is 1080p when docked and 720p in portable mode.
We also know that Cat Quest will be receiving "Mew Game Mode" in the future (and possibly HD Rumble, though not confirmed just yet). It'll feature customizable difficulty and six new items. You'll earn better rewards as you increase the difficulty. Difficulty options include being unable to level up, permadeath, and more.
Leave a Reply