Catastronauts announced for Switch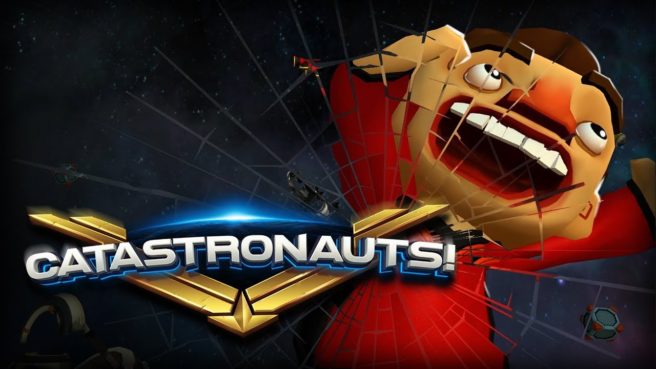 Inertia Game Studios has announced Catastronauts, "a colorful and chaotic interstellar party game". It's heading to Switch in late 2018.
Catastronauts is a fast-paced multiplayer action game with support for up to four players. The primary goal is to work with a crew to defend Space Fleet.
Inertia Game Studios will be present with its new project at EGX Rezzed at the Tobacco Dock London between April 13 and April 15. We have further details about Catastronauts below, along with the debut trailer.
Catastronauts is a fast-paced multiplayer action game in which players become a crew of intergalactic spacefarers who must work together to destroy an attacking enemy fleet, whilst frantically struggling to keep their own ship intact.

Co-ordination, co-operation and decisiveness are essential to victory, as multiple tasks need to be taken care of across the vessel. Who is going to fire the lasers, arm the torpedoes, repair a breach in the hull and extinguish that damned fire? Boldly go, or things will go badly!

In addition to the regular occupational hazards, each level offers unique challenges and dangers to deal with including solar flares and malfunctioning extraction doors. Meanwhile a whole host of unique mechanics will keep even the most experienced crew members on their toes.
Source: Inertia Game Studios PR
Leave a Reply