Chained Echoes will be made for Switch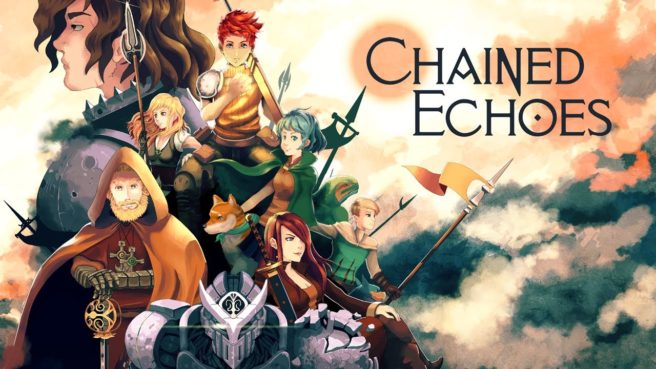 Chained Echoes is one of the latest Kickstarter success stories. After raising €60,000, creator Matthias Linda will be able to move full steam ahead with the project – and it'll be released on Switch. The campaign ended with a total of €130,409 generated, securing a release on Nintendo's console.
Chained Echoes is a 16-bit, story driven RPG with turn based battles with controllable mechs and more. We have further information and a trailer below.
Take up your sword, channel your magic or board your Mech. Chained Echoes is a 16-bit SNES style RPG set in a fantasy world where dragons are as common as piloted mechanical suits. Follow a group of heroes as they explore a land filled to the brim with charming characters, fantastic landscapes and vicious foes. Can you bring peace to a continent where war has been waged for generations and betrayal lurks around every corner?

Key features

– 20-25 hours of play time
– Fast paced turn-based battles
– No random encounters; enemies can be seen running around
– Tons of items to be looted, stolen or crafted
– Complex skill and equipment system
– Customize your own airship
– Travel and fight by foot or in your Mech
– 16-bit SNES style graphics
– Music inspired by PSX RPGs
You can learn more about Chained Echoes on the Kickstarter page here.
Leave a Reply