City building/open-world action RPG Skyclimbers coming to Switch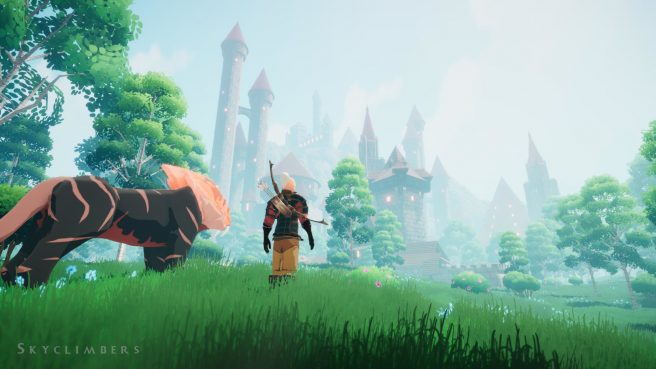 Thanks to a successful Kickstarter campaign, Paratope's city building/open-world action RPG Skyclimbers is coming to Switch. The game has demolished its $25,000 funding goal, with the total amount approaching $200,000.
Here's an overview of Skyclimbers, along with a trailer:
Build your Kingdom

Realtime base building
Chop trees and mine for stone
Villagers will spawn in your stronghold
Manage game currency and resources for your kingdom

Choose your class

Pick from one of three unique classes
Each has its own unique skill tree and statistics
Unique class armor and weapon sets

Survive

Fight against mob enemies in groups or alone
Farm or hunt resources to battle hunger
Build barracks and command units to defend your kingdom

Tame Monsters

Choose one of three unique elemental starters
Find monsters in the open world
Mix and match with your class to create unique combos
Use your companion in realtime combat

Explore

The procedurally generated game world provides infinite possibilities
Discover new biomes each with its own fauna and flora
Uncover an ancient story embedded into the world
Skyclimbers is targeting release on consoles – including Switch – in 2022. You can learn more about the project and contribute to the Kickstarter here.
Leave a Reply