Corpse Killer: 25th Anniversary Edition receives July release date on Switch
Posted on July 20, 2021 by Ervin in News, Switch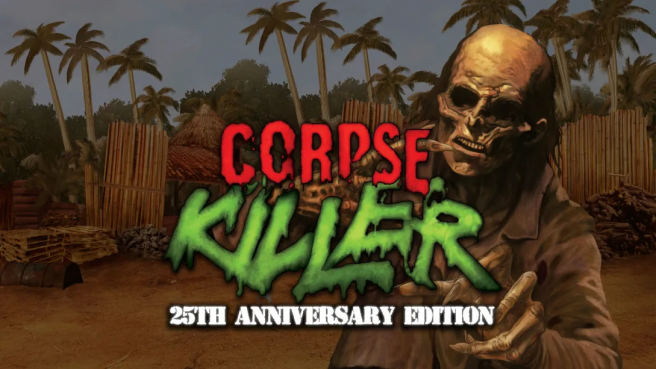 Corpse Killer: 25th Anniversary Edition on August 27, according to the classic FMV game's listing on the Switch eShop.
In case you missed it, here is an overview and trailer for Corpse Killer: 25th Anniversary Edition.
You're stranded on an uncharted island of Death. You're zombifying from Voodoo poison. A mad scientist is on your trail. Hundreds of rotting stiffs are crawling out of their graves to chew your guys, and you can't kill 'em. They're already dead.

You are an unnamed United States marine that is airdropped onto a tropical island on a top secret mission to stop the evil Dr. Hellman, who plans to release his army of zombies on the world. With Winston and Julie, your mission is to infiltrate Hellman's compound and rescue four of your comrades and stop Dr. Hellman from carrying out his plan.

Key Features

– Hollywood quality production, cast and entertainment.
– Directed by Jon Lafia.
– Shoot at hundreds of real video zombies.
– Starring Vincent Schiavelli, Jeremiah Birkett, Bridget Butler.
Corpse Killer: 25 Anniversary Edition will launch digitally on July 27, and a physical version is planned to be released by Limited Run Games at an unspecified date.
Leave a Reply