Crimson Dawn, dark fantasy roguelite, coming to Switch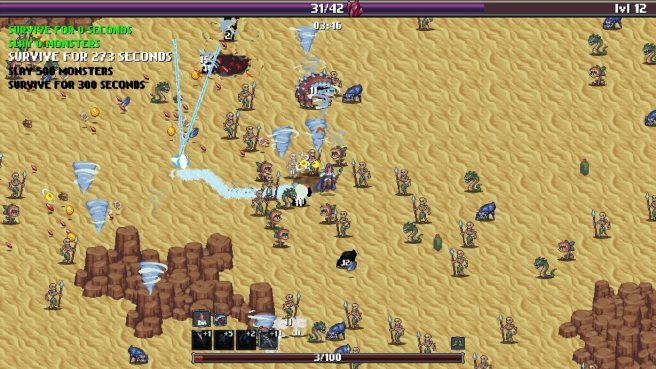 Crimson Dawn is in development for Switch, publisher Gameforge and developer Purple Lake confirmed today. Those interested in playing it on Nintendo's console will be able to do so later in 2023.
Crimson Dawn, a dark fantasy roguelite, pits an auto-attacking protagonist against increasingly difficult waves of enemies that continuously change across various maps. Further information can be found in the following overview:
Crimson Dawn is a bullet hell survival game inspired by Vampire Survivors. Each run for one of the 3 unique characters makes you stronger by unlocking new talents, weapons, and combinations. Create your own build in the Hub and survive all 5 stages.

All weapons and spells attack automatically, so all you have to do is avoid enemies and try to survive.

You decide how many quests you want to take on and what you're willing to risk. More quests mean stronger monsters – or maybe even bosses – but also better loot.

This is your home and the only place to take a breather between battles. Rest at the Inn, visit the Blacksmith, or exchange resources at the Market.

During fights, you earn materials and coins. Use them to get new abilities, upgrade weapons, or even unlock new characters. Each quest you complete will earn you even more resources. Every weapon in the game has its own upgrade tree, as well as its own game mechanics.

Key Features

Roguelite horde survival game with RPG progression system;
Level up your characters and upgrade their weapons and spells;
Choose one of the weapons with its own unique game mechanic;
Relaxing, satisfying gameplay.
A closer look at Crimson Dawn can be found in the trailer below.
Leave a Reply