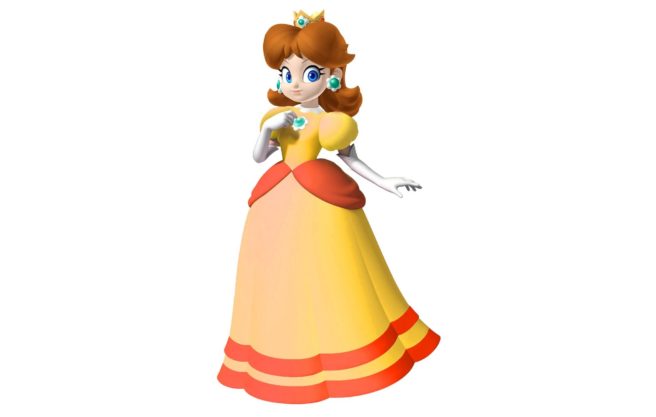 The arcade game Mario Kart GP DX is being updated with new content. In scans that emerged today, it's revealed that two new characters are incoming.
Daisy will be arriving in Mario Kart GP DX as part of the next game update. She has three flat stars for her rating, so she's balanced and similar to Mario.
One scan also depicts a silhouette of a new character, but it's pretty obvious who it is: King Boo. This character will be available in Japan in October. The scan says King Boo's stats are unknown for now.
Other game balance fixes are also planned. Here's the lowdown:
– If you clear only two rounds in 50cc of Grand Prix, you will awarded "Clear"
– Pac-Man Cup can be played on higher than 100cc in Grand Prix
– You can obtain an item while you're using a "hit" type of item, such as the hammer
– If you clear the 50cc Taiko no Tatsujin cup, you'll receive Tanooki Mario; you can record it on the eCard to use it as your player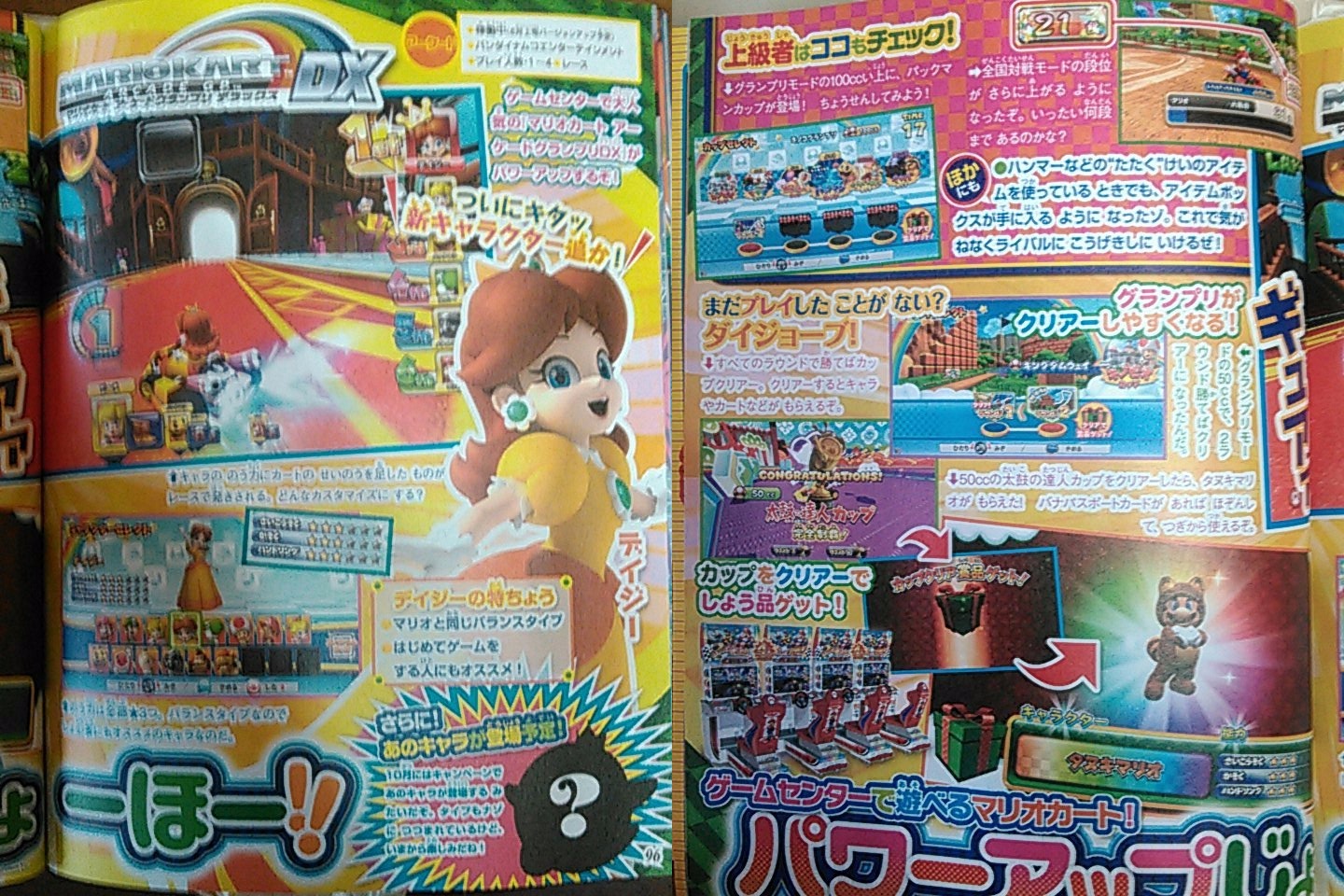 Leave a Reply