Damsel heading to Switch on August 7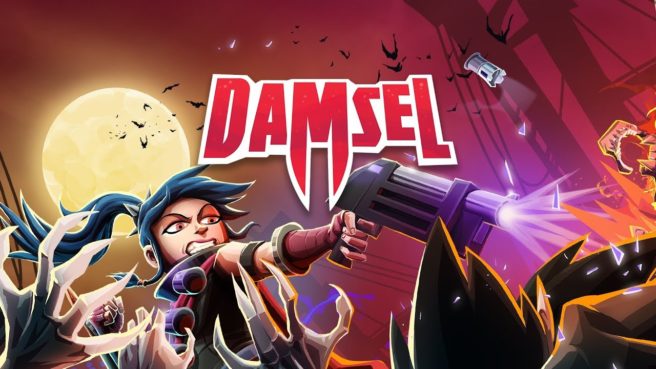 Screwtape Studios today announced that Damsel, its vampire slaying arcade game, will be released on Switch. The game will be available starting August 7.
Here's an overview of Damsel, along with a trailer:
Cause distress in Damsel, a challenging, fast-paced, arcade platformer. Experience a dark cartoon world come to life as frenetic action gameplay meets comic book visuals and storytelling. Dash through beautiful arenas vanquishing vampires, rescuing hostages, disarming bombs, and much more. The game consists of three episodes of Damsel's adventure totalling 75 action packed missions and a comic book story that sees Special Agent Damsel investigate the vampire-owned Red Mist Beverage Corporation. The word on the street is that Red Mist is creating a "secret menu" drink containing real human blood. Spoiler: They are!

Features

Classic Arcade Vibe – Bite sized gameplay that'll make you say "Just one more go" (although you said that a few tries ago…)

Comic Book Campaign – Learn the secrets of Red Mist and put a stop to their evil plans.

Competitive Arcade Leaderboards – Master your abilities by perfecting your runs and become the top agent.

Chill Out Time – Chillout mode lets you take the edge off and enjoy the game without worrying about pesky things like dying.

Extra challenge modes – For the discerning slayer, take the difficulty up a notch!

Pumping Synth Sountrack – Gothic grooves to slay to!
Damsel can be pre-purchased on the eShop now for a 15% discount. It will carry language options of English, German, French, Spanish, Portuguese, Italian, Turkish, Russian, Korean, Japanese and Simplified Chinese, as well as an Open Dyslexic font option.
Source: Screwtape Studios PR
Leave a Reply