Dead Synchronicity launches November 21 on Switch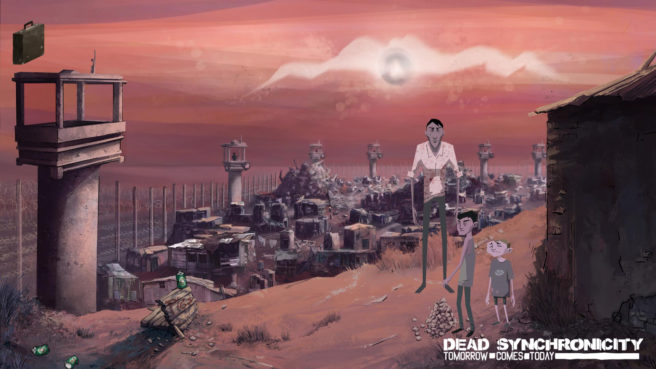 Fictiorama Studios announced today that Dead Synchronicity: Tomorrow Comes Today is coming to Switch on November 21. The developer promises the same visual quality as the PC version and controls / interface designed for consoles.
In case you missed it previously, we have the original Switch teaser below. We also have more information about the game after the break.
The game by Fictiorama tells the story of Michael, a man with no past who must recover his identity and decode the two events that brought the world to the edge of collapse. The first is the so-called "Great Wave," an inexplicable chain of natural disasters. The second is a pandemic that has turned humans into "the Dissolved," infected beings with special cognitive powers whose sick bodies will eventually dissolve into blood. If Michael doesn't hurry, he won't be able to avoid the impending moment of "dead synchronicity" … when time itself starts to dissolve.

Fictiorama Studios built a script for Dead Synchronicity that truly stands out, thanks to its dystopian touches, and pays homage to classic adventure games, with modern game mechanics suited to every kind of gamer. Visually, the game shows aesthetics inspired by German Expressionism and a complex and adult plot.
Source: Fictiorama Studios PR
Leave a Reply