Deathwish Enforcers, side-scrolling action game, announced for Switch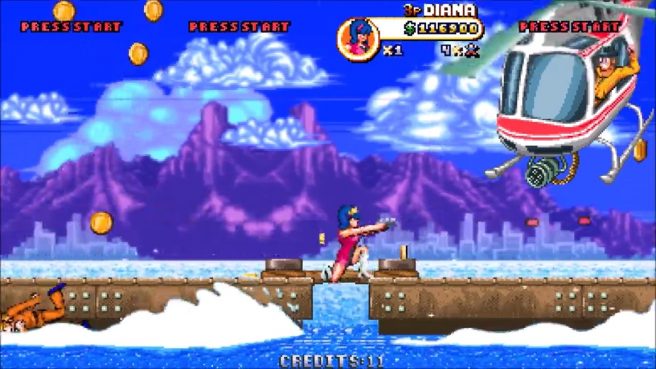 Monster Bath Games, the developer of Battle Princess Madelyn, today announced Deathwish Enforcers. The side-scrolling action game is in development for Switch, but there's currently no word on a release window.
Here's a brief overview with some extra information:
It's the 1970's and crime is running rampant! Join the Deathwish Enforcers squad and take crime down a notch! One to four-player single screen cooperative action! Meet happy hookers, flashers and drug dealers! Invade porn shoots, satanic rituals and volcanic evil lairs! Stop the evil syndicate at all costs!
We have a trailer for the title below.
Deathwish Enforcers will be sold both physically and digitally on Switch. Limited Run Games will be handling the boxed version.
Thanks to James for the tip.
Leave a Reply