Do Not Feed the Monkeys planned for June release on Switch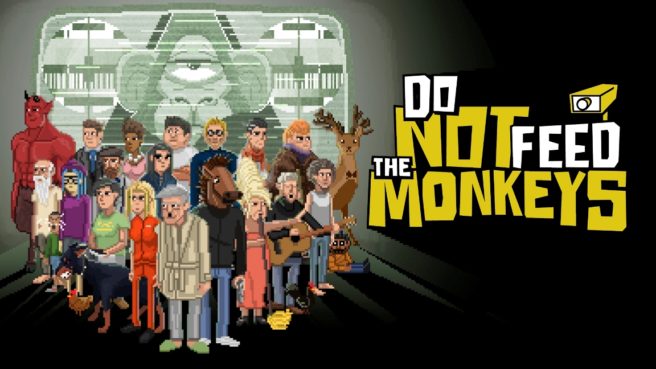 Do Not Feed the Monkeys appears to have a release date. A listing has shown up on the eShop, which has the simulation strategy title pinned down for June 1.
Here's an overview of Do Not Feed the Monkeys, along with a trailer:
You are invited to join "The Primate Observation Club", where you will observe the lives of caged monkeys and carefully analyze the information obtained.

Glossary of terms:

– The Primary Observation Club: a shadowy group that observes other people through surveillance cameras and compromised webcams.
– You: the newest member of the CLUB, tired of your run-down apartment, dull existence, and boring job.
– Monkeys: dozens of strangers who have fallen prey to your surveillance.
– Privacy: Something that the monkeys think they have.
– PC (Personal Computer): Yep, we put a PC in your game that's on your Nintendo Switch™ so that you can work on a PC while you're playing the game that's on your Nintendo Switch™ console!
– Feeding the Monkeys: Interacting or interfering with the subjects in any way. Feeding the monkeys is strictly prohibited.

Oddly enough, club members keep feeding the monkeys as though they just can't abide by this very simple rule! How about you? Will you help those you're spying on, extort them, expose them and sabotage their dreams, or will you follow your instructions and sit twiddling your thumbs while the world burns?
Do Not Feed the Monkeys was previously thought to be receiving a physical release in Europe, including a collector's edition. It's unclear if that's still the case, though we'll let you know if we receive any updates on that front.
As far as the digital release is concerned, Do Not Feed the Monkeys will cost $12.99 on the Switch eShop.
Source: Switch eShop
Leave a Reply