Dogotchi: Virtual Pet releasing on Switch in June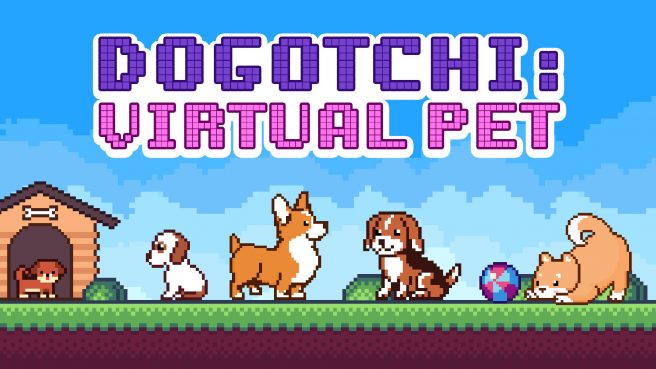 Dogotchi: Virtual Pet has been announced for upcoming release on Switch. This follows Catgochi: Virtual Pet, which dropped on the system back in April.
Dogotchi: Virtual Pet is another retro-simulation title in which players can take care of and play with different dogs. More information can be found in the following overview:
Dogotchi is the next game of our retro-style simulation series started by Wildagotchi.

This time you take care of and play with 12 adorable dogs.

The more you take care of your pet, the happier it is. And happy pet means pet growing fast. Take your time, feed it, clean it and play with it – all depends on you now!

At the beginning you have 3 unique breeds to choose. First 3 breeds are: Old English Sheepdog, Husky and Pug! For every 2 dogs reaching adult stage, 3 more become unlocked. They are waiting for you – uncover them all!

Every dog has its own set of mini-games that you unlock with progress. There are 3 games per pet (12 total).

Customize whole game using colors you like.

All this and more in consistent eye-candy retro style!
Have a look at a trailer for the title below.
Dogotchi: Virtual Pet is due out for Switch via the eShop on June 9, 2023. Pricing has not been confirmed at this time.
Leave a Reply