Dokapon Up! Mugen no Roulette announced for Switch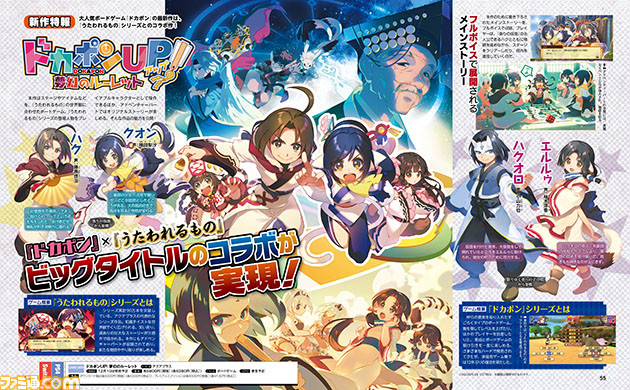 Dokapon Up! Mugen no Roulette is in development for Switch, Aquaplus has announced. It'll be a new Utawarerumono game that acts as a crossover between the Dokapon series, board games with RPG elements, and Aquaplus' flagship series.
Here's what we know thus far:
– Comedy-focused entry with multiple iconic Utawarerumono characters making an appearance, facing off each other, and sharing banter
– The cast revealed so far includes Hakuoro, Eruru, Haku, Kuon, Anju, and a bunch of others
– The Japanese way of writing the game's title is read as "mugen" but is written with the kanji for "dream"
– further hinting this is the type of game where you shouldn't worry too much about the story not making sense and whether it's canon or not.
Dokapon Up! Mugen no Roulette launches for Switch in Japan on December 10.
Leave a Reply