Dusk delayed on Switch, physical version announced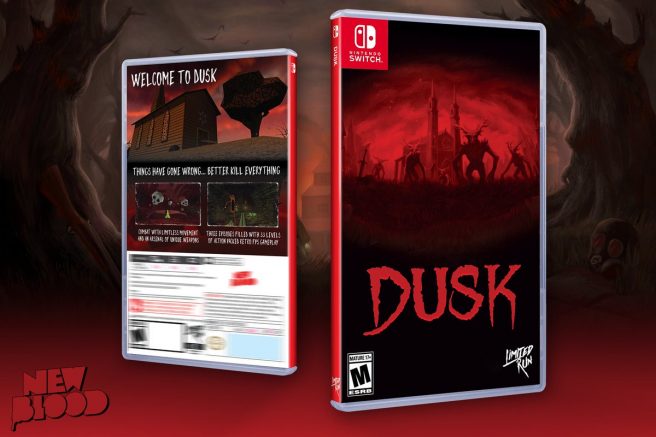 The retro-styled first-person shooter Dusk had previously been announced for a Halloween release on Switch. However, that will no longer be happening. New Blood has confirmed that the game is seeing a delay.
Right now Dusk is going through Nintendo's certification process. Although the title won't be out this week, the team has made improvements related to performance and loading times as well as implemented new controller schemes and features like the weapon wheel.
Finally, collectors will be happy to hear that a physical release is on the way. Limited Run Games is preparing a standard version and "special ones".
Leave a Reply