Echolocaution, score attack action game, seeing Switch release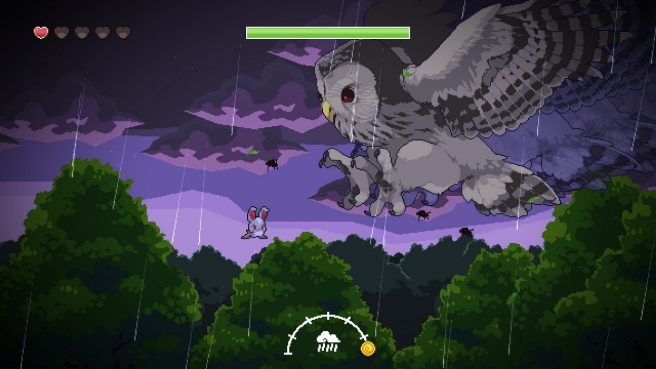 Thanks to publisher X Plus Games and developer Hakoniwa Hakobiya, Echolocaution will be appearing on Switch. It's been announced that the port will be dropping later in 2023.
Echolocaution is easily described as "a score attack action game based on the ecology of these bats." It's something anyone should be able to jump into easily as each round only takes two minutes or so.
Below is an official overview with additional information:
Bats have a special ability called echolocation. By listening to ultrasound waves, they can catch objects in the dark and protect themselves from hidden dangers. Echolocaution is a score attack action game based on the ecology of these bats. Each game takes about 2 minutes to play, so you can play it anytime you want.

Key Features

– Use bat echoes to make sure the hunt goes off without a hitch! Bats are active at night! Eat as many bugs as you can before dawn. Score points by eating insects, and get a combo bonus if you eat them all at once during the echo!
– Use bat echolocation to avoid dangers! Predict the movements of incoming owls and avoid them while maintaining your remaining energy to increase your points and get the highest score possible!
– Many varieties of playable bats to unlock! The immature parti-colored bat; The cool free-tailed bat; The mischievous long-eared bat, and many more!
– Encounter and interact with various NPC bats! In their home, meet the affectionate and supportive megabat mother along with the white bat triplets who are always happy to see you! The bats live in groups, meaning they're happy to cohabitate! Unlocked playable bats will also hang out in the cave, where you can learn more about them.
– Collect treasures! The little bats are curious about many things in the outside world. Even things that look like mere junk are treasures to them. Let's take them home and collect them all in a box for safe keeping!
For a look at Echolocaution in action, check out the trailer we've included below.
Leave a Reply