ElecHead planned for Switch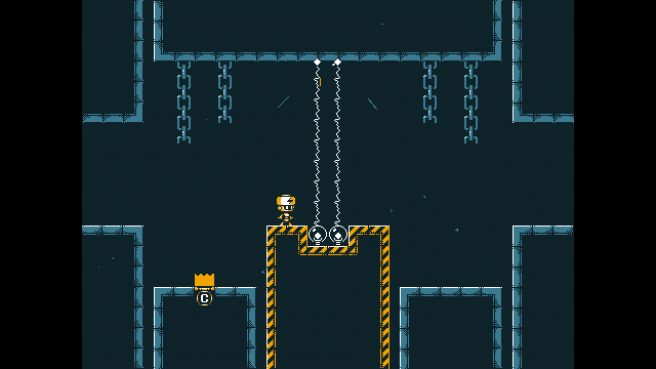 The 2D puzzle-platformer ElecHead is making its way to Switch, it's been announced. NamaTakahashi dropped the news during the Indie World Showcase today.
Here's what you need to know about ElecHead:
In a world enshrouded by darkness, deep inside a factory, the light of hope still shines.

ElecHead has you play as Elec, a small robot on a mission to bring light back to the world.

When Elec touches walls, floors, platforms, switches, and more, he makes electricity run through them, activating them.

He can also detach and throw his head to trigger things remotely, but be careful: if he doesn't get his head back within ten seconds, he will shut down.

Elec will have to use his head, literally and figuratively, to find a way out of the trap-ridden factory.
Have a look at a trailer for ElecHead below.
ElecHead is due out on Switch this summer.
Leave a Reply