English Miitomo site now shows March 2016 launch notice again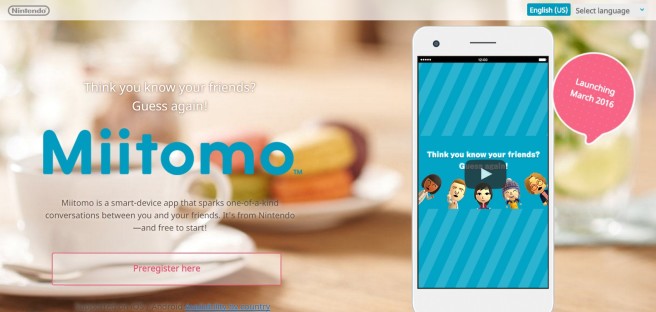 Towards the end of last week, those who visited the English Miitomo site noticed that the page had removed its mention of the planned March 2016 launch. This discovery had some people concerned that the app had been delayed in the west, and wouldn't be available by the end of this week as originally planned.
As far as we know, Miitomo should still be coming out in territories outside of Japan within the next few days. The English Miitomo site now has the original notice about it arriving in March. It's unclear why it was removed in the first place, but this news should mean that everything is still on track.
Thanks to tonybaker87 and MichaTeddy93 for the tip.
Leave a Reply