Eternum heading to Switch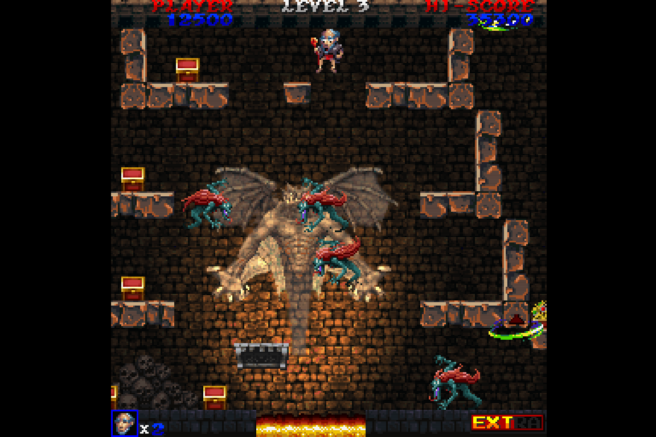 Eternum, a platformer inspired by arcade classics, is currently in the works for Switch. The game promises 25 levels, a variety of enemies, and more.
A release date for Eternum has not yet been set. However, it sounds like the game isn't too far off.
We have more information and a teaser for Eternum below.
Eternum is a platformer videogame with the look and feel of the '80s arcade cabinet games. Titles that have inspired and most influenced its creation are: Bomb Jack (Tehkan, 1984), Ghosts' n Goblins (Capcom, 1985), Baluba -louk no Densetsu (Able, 1986) and Psychic 5 (Jaleco, 1987).

Features:

– Awesome gameplay (may cause addiction).
– Memorable soundtrack ( www.thewardenclyffe.com )
– Retro, arcade and platform 100%
– 16-bit aesthetics
– Plenty of different enemies
– 25 Levels
– Special levels with final bosses
– Secrets bonus on each level
Leave a Reply