Famitsu's most wanted games – April 19, 2020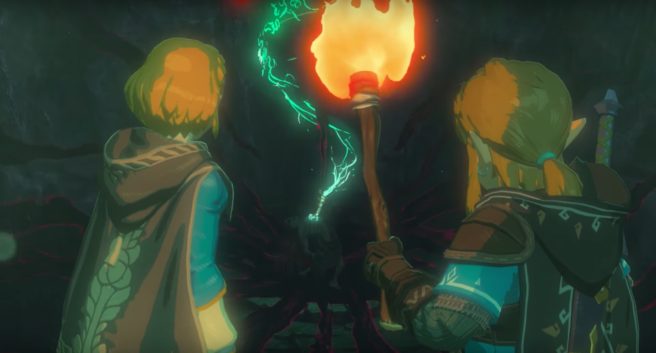 It's time for the latest Famitsu's most wanted games chart. This week, Zelda: Breath of the Wild 2 moves up another spot to #2 while Bayonetta 3 and Shin Megami Tensei V are in the top five. Also, Xenoblade Chronicles: Definitive Edition is in the top ten for the first time.
Head past the break for the full chart. All votes were cast between April 2 and April 8.
1. [PS4] Tales of Arise – 673 votes
2. [NSW] Zelda: Breath of the Wild 2 – 591 votes
3. [PS4] Trials of Mana – 458 votes
4. [NSW] Bayonetta 3 – 429 votes
5. [NSW] Shin Megami Tensei V – 395 votes
6. [PS4] Cyberpunk 2077 – 378 votes
7. [PS4] Ghost of Tsushima – 360 votes
8. [PS4] The Last of Us Part II – 311 votes
9. [NSW] Ushiro – 298 votes
10. [NSW] Xenoblade Chronicles: Definitive Edition – 286 votes
11. [NSW] Rune Factory 5 – 268 votes
12. [NSW] Trials of Mana – 251 votes
13. [NSW] Bravely Default II – 244 votes
14. [PS4] The Legend of Heroes: Hajimari no Kiseki – 236 votes
15. [NSW] Momotaro Densetsu: Showa, Heisei, Reiwa mo Teiban! – 214 votes
16. [PS4] Genshin Impact – 191 votes
17. [PS4] Sword Art Online: Alicization Lycoris – 167 votes
18. [PS4] Granblue Fantasy Relink – 161 votes
19. [PS4] Mobile Suit Gundam: Extreme Vs. Maxi Boost ON – 148 votes
20. [PS4] Root Film – 141 votes
21. [NSW] Brigandine The Legend of Runersia – 129 votes
22. [PS4] R-Type Final 2 – 122 votes
23. [PS4] Fairy Tail – 109 votes
24. [PS4] Metal Max Xeno Reborn – 103 votes
25. [NSW] Metal Max Xeno Reborn – 93 votes
26. [PSV] Anonymous;Code – 87 votes
27. [PS4] Sakuna: Of Rice and Ruin – 85 votes
28. [PS4] Anonymous;Code – 83 votes
29. [NSW] Sakuna: Of Rice and Ruin – 77 votes
30. [NSW] Final Fantasy Crystal Chronicles Remastered Edition – 74 votes
Leave a Reply