Famitsu's most wanted games – August 4, 2019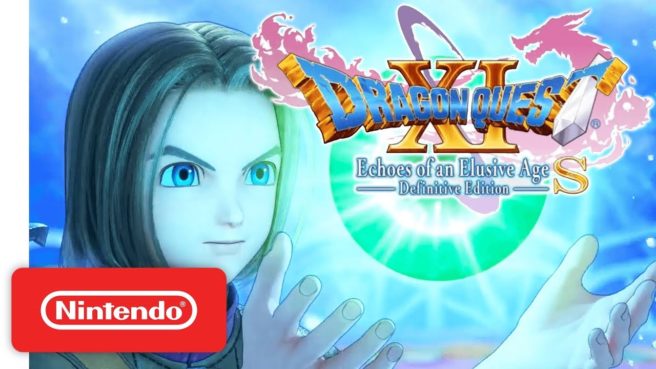 It's time for the latest Famitsu's most wanted games chart. Dragon Quest XI S and Pokemon Sword/Shield continue to battle for the top Nintendo spot, with Square Enix's RPG reclaiming the position this week. Zelda: Link's Awakening is also now in the top ten.
Head past the break for the full chart. All votes were cast between July 18 and July 24.
1. [PS4] Final Fantasy VII Remake – 1,113 votes
2. [PS4] Project Sakura Wars – 766 votes
3. [NSW] Dragon Quest XI S – 712 votes
4. [NSW] Pokemon Sword/Shield – 676 votes
5. [PS4] Persona 5 Royal – 617 votes
6. [PS4] Monster Hunter World: Iceborne – 551 votes
7. [NSW] Animal Crossing: New Horizons – 485 votes
8. [PS4] Death Stranding – 325 votes
9. [NSW] Zelda: Link's Awakening – 297 votes
10. [NSW] Bayonetta 3 – 284 votes
11. [PS4] Code Vein – 272 votes
12. [PS4] Tales of Arise – 263 votes
13. [NSW] Shin Megami Tensei V – 225 votes
14. [PS4] Shenmue III – 217 votes
15. [PS4] Ys IX: Monstrum Nox – 205 votes
16. [NSW] Astral Chain – 198 votes
17. [PS4] Cyberpunk 2077 – 187 votes
18. [PS4] SD Gundam G Generation Cross Rays – 163 votes
19. [NSW] Story of Seasons: Friends of Mineral Town – 156 votes
20. [PS4] Nioh 2 – 152 votes
21. [PS4] Atelier Ryza – 145 votes
22. [NSW] Luigi's Mansion 3 – 143 votes
23. [NSW] Ushiro – 141 votes
24. [PS4] Azur Lane: Crosswave – 140 votes
25. [NSW] Rune Factory 5 – 136 votes
26. [NSW] Trials of Mana – 127 votes
27. [PS4] Death end re;Quest 2 – 122 votes
28. [NSW] Zelda: Breath of the Wild 2 – 113 votes
29. [PS4] Ghosts of Tsushima – 109 votes
30. [PS4] 13 Sentinels: Aegis Rim – 106 votes
Leave a Reply