Famitsu's most wanted games – November 28, 2021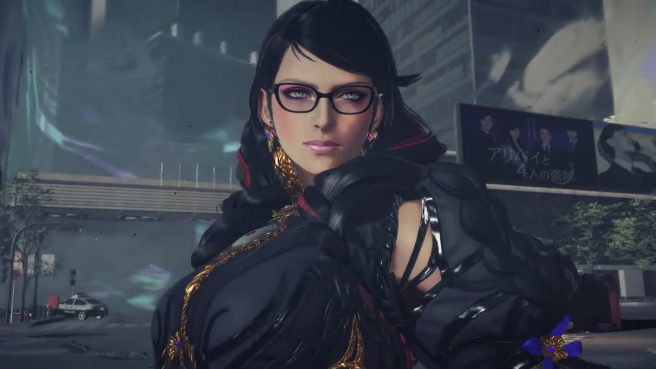 It's time for the latest Famitsu's most wanted games chart. This week, Bayonetta 3 reclaims the top Switch spot from Zelda. Additionally, Pokemon Legends: Arceus appears in the top five for the first time and Kirby and the Forgotten Land makes its top ten debut.
Head past the break for the full chart. All votes were cast between November 11 and November 17.
1. [PS5] Final Fantasy XVI – 700 votes
2. [NSW] Bayonetta 3 – 639 votes
3. [NSW] Zelda: Breath of the Wild 2 – 557 votes
4. [NSW] Splatoon 3 – 484 votes
5. [NSW] Pokemon Legends: Arceus – 360 votes
6. [NSW] Dragon Quest X Offline – 342 votes
7. [NSW] Ushiro – 292 votes
8. [NSW] Triangle Strategy – 278 votes
9. [PS5] Gran Turismo 7 – 260 votes
10. [NSW] Kirby and the Forgotten Land – 252 votes
11. [NSW] Monster Hunter Rise: Sunbreak – 189 votes
12. [PS4] Elden Ring – 186 votes
13. [PS5] Elden Ring – 166 votes
14. [PS5] Pragmata – 164 votes
15. [NSW] Anonymous;Code – 141 votes
16. [NSW] Touken Ranbu Warriors – 140 votes
17. [PS4] Relayer – 138 votes
18. [PS4] Atelier Sophie 2 – 135 votes
19. [PS4] The King of Fighters XV – 133 votes
20. [NSW] Chocobo GP – 125 votes
21. [PS4] Anonymous;Code – 124 votes
22. [PS4] Dragon Quest X Offline – 109 votes
23. [PS4] Dynasty Warriors 9 Empires – 104 votes
24. [NSW] Dynasty Warriors 9 Empires – 103 votes
25. [NSW] Metal Max: Wild West – 101 votes
26. [PS5] Forspoken – 99 votes
27. [NSW] Atelier Sophie 2 – 98 votes
28. [PS4] Star Ocean 6: The Divine Force – 83 votes
29. [PS4] Prince of Persia: The Sands of Time Remake – 82 votes
30. [PS4] Granblue Fantasy Relink – 61 votes
Leave a Reply