Fast-paced party game Super Chicken Catchers lands on Switch today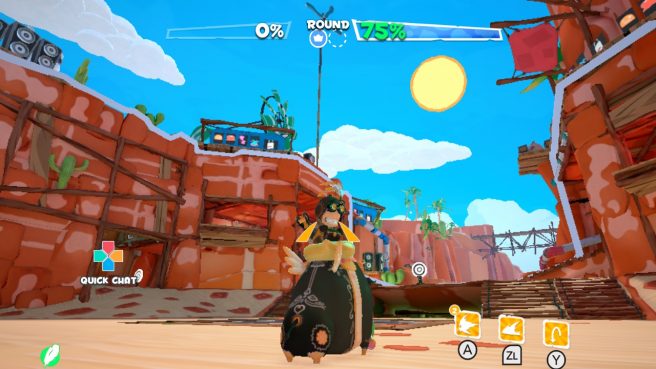 Super Chicken Catchers is about to release on Switch, and you don't have to wait very long to play it. That's because developer White Smoke Games has announced the new version for Nintendo's console and it will be launching today.
Here's an overview of the title, straight from White Smoke Games:
This fast-paced party game requires each team member to choose between mount or rider, each with its unique skill set. As the skillful riders jump, glide, and blast opponents away, it's the mount's job to hunt down the elusive chicken – and what kind of mounts can you find on the field? Flying pigs, of course! Super Chicken Catchers' hectic, playful gameplay pushes friendships to the limit to see if players have what it takes to become champions of the Cluckball arena.

Collaboration is the name of the game in this frantic struggle to see who can put the most chickens in the basket. But players shouldn't count their eggs before they've hatched as anything can happen in this clucking ridiculous free-for-all.
Have a look at a trailer for Super Chicken Catchers below.
The game is going live on the Switch eShop as of today. Pricing is set at $17.99 / £13.49.
You'll be able to visit the Super Chicken Catchers website when it launches here.
Source: White Smoke Games PR
Leave a Reply