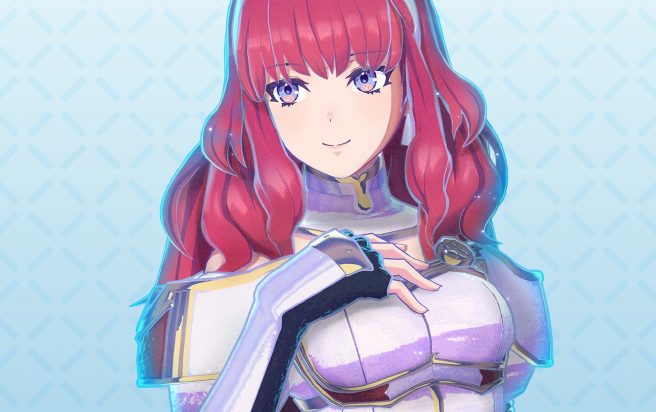 Nintendo and Intelligent Systems are back with another character introduction for Fire Emblem Engage, this time highlighting Celica.
The game is bringing back heroes from past entries in the series, and Celica is among them. These characters can be summoned with Emblem Rings, and their power can be added to yours.
Here's the bio for Fire Emblem Engage, as well as a trailer showing a short conversation between Celica and Alear:

Celica (voiced by Touyama Nao in Japanese), frequently referred to as the "Emblem of Echoes" (official English name TBA!), is both the princess of a bountiful country and a Warrior Priestess. She's the sole survivor of the royal family of the Kingdom of Zophia, on the foreign continent of Valentia.

Celica possesses high magical power, which is why characters wearing her Emblem Ring will see their magical powers increase.

The following video shows a conversation between Celica and Alear. Unsurprisingly, she pledges to lend a hand in protecting peace!
Fire Emblem Engage releases on January 20, 2023.
Leave a Reply