First look at Othello, New Frontier Days: Founding Pioneers for Switch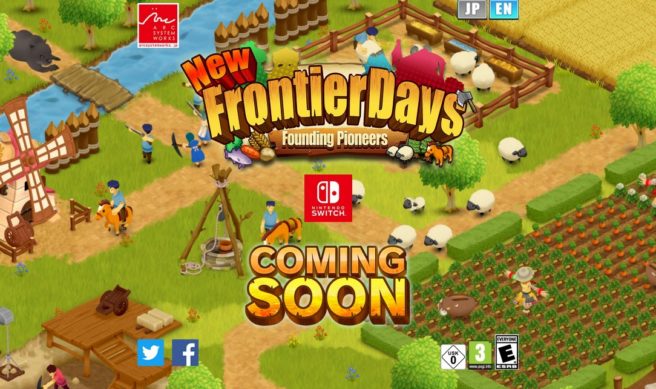 Arc System Works has two games lined up for the Japanese Switch eShop launch. On March 3, the company will release Othello and Frontier Days. Japanese magazine Nintendo Dream provides an early look at both in this month's issue.
In Othello, you can battle against 16 different levels of CPU opponents. You can also take advantage of wait / undo and hint functions. Of course, two players are supported as well. Othello will cost 500 yen on Switch.
Arc System Works' other Switch title is New Frontier Days: Founding Pioneers. Nintendo Dream doesn't say much, but confirms that more modes are included compared to the 3DS version and it features HD visuals. A price point is not listed.
New Frontier Days: Founding Pioneers should be coming west, and perhaps sooner rather than later. Arc System Works already has a teaser site open here.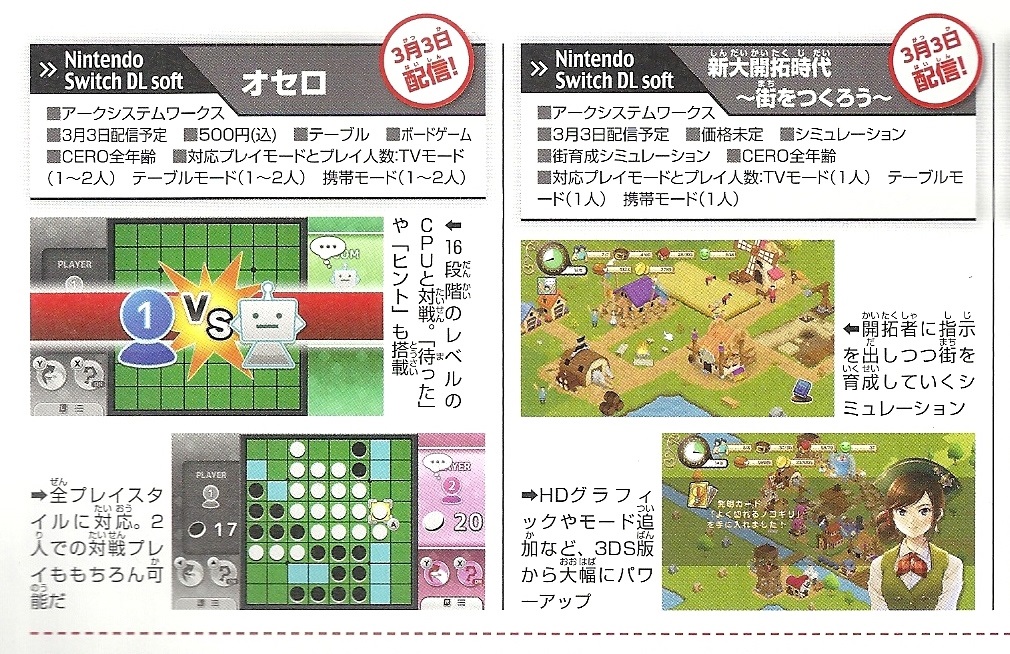 Leave a Reply