First-person adventure game Estranged: The Departure coming to Switch in Q4 2020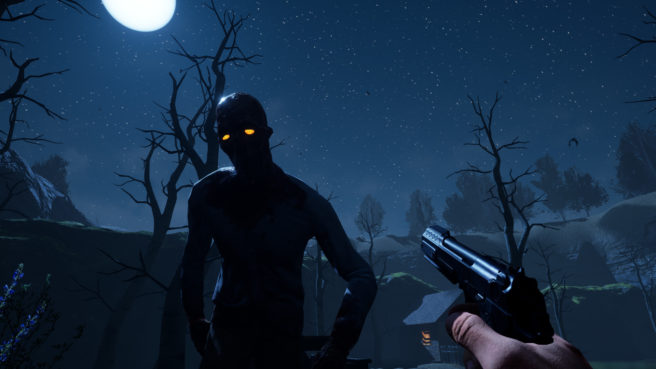 Today, developer Alan Edwardes announced that Estranged: The Departure is coming to Switch. The first-person adventure game will launch in Q4 2020.
Here's an overview of the game, along with a trailer:
The enigmatic first person adventure game has been in development for six years, designed as a completely standalone sequel to Edwardes' first game, a Half-Life 2 mod. That release, Estranged: Act I, has attracted 6,611 reviews on the Steam platform, 93% of which are positive.

Estranged: The Departure, a self contained story which can be enjoyed completely independently of the original mod, tells the tale of a lone fisherman whose ship is stranded on a mysterious island during a violent storm.

Players will explore a rich, detailed landscape on their attempted escape back to the mainland, encountering puzzles, inscrutable island inhabitants and unraveling a decades-old mystery along the way.

Estranged: The Departure expertly blends a rich first person narrative adventure with gripping action set-pieces and combat. Of the first game, PC Gamer wrote: "It's always nice to see a mod progress from humble beginnings to its own Steam product page, and Estranged is fully deserving of the achievement."

Developer Alan Edwardes said "Estranged: The Departure has been a labour of love for 6 years and has been shaped by its community for the 3 years it was in Steam Early Access.

With humble beginnings as a mod and inspired by titles such as Half-Life: 2, Estranged: The Departure includes traditional first-person shooter themes, with an engaging story and action/adventure gameplay.
Estranged: The Departure will be sold digitally for Switch via the eShop.
Source: Alan Edwardes PR
Leave a Reply