First-person arcade game Balloon Flight heading to Switch this week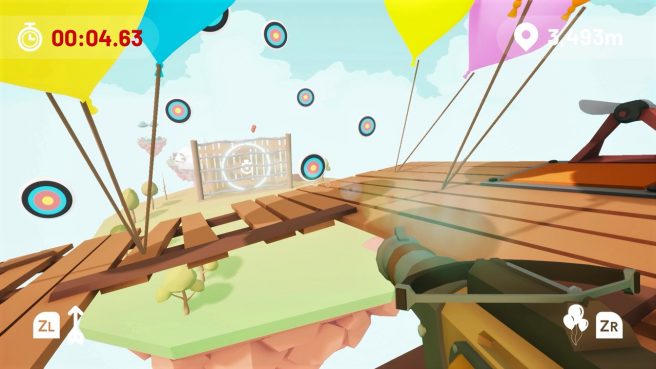 RedDeerGames is continuing its support for Switch, as the publisher has announced that it's teaming up with developer Cyberwave to bring Balloon Flight to Switch. The title is due out on May 27, 2022.
The physics-based game has players using a gun to plant and destroy balloons to glide through the sky. Try to get as far as possible on the provided glider before time runs out. New balloon skins can be unlocked along the way.
Below is some additional information:
Enjoy the view

Get ready for incredible landscapes and unique settings. Take your time to soak in the incredible view. Soar through the sky, by controlling your glider. Increase or decrease the altitude and make sharp turns to avoid dangerous traps. Your trusted balloon-gun is the only ally you can count on.

Every second counts!

Do your best to glide through the rings and increase your time limit. Every flying island has one although sometimes getting to it can be a bit tricky. Getting those precious seconds requires your full focus.

Unlock new balloons

Increase your score and unlock new balloon skins. Most of them come with a certain milestone, but some will require…extra effort.

Key Features:

– Satisfying gameplay
– Simple mechanics
– Great replay value
– Unique aesthetic
– Physics based gameplay
We've included a trailer for Balloon Flight below.
Balloon Flight is expected digitally on Switch as an eShop download.
Source RedDeerGames PR
Leave a Reply