Five Nights at Freddy's 4 also coming to Switch this month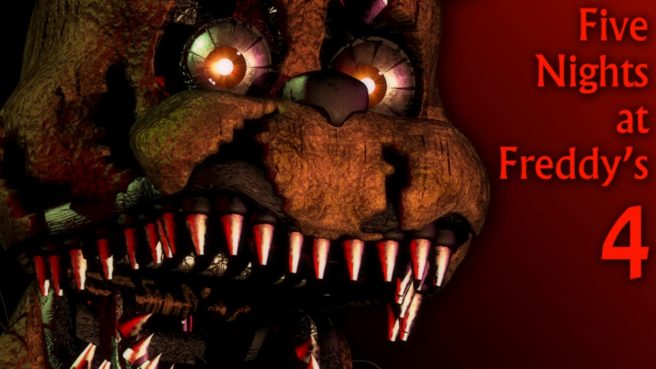 Late last week, the Five Nights at Freddy's series received a few listings on the North American eShop. Those pages showed that the first three entries in the series are all slated for November 29 on Switch.
It also appears that the fourth game will be arriving on the same day. Although there isn't an eShop page in North America yet, one has just been added for Five Nights at Freddy's 4 in Europe and Australia. The same November 29 release date is listed.
Here's an overview of Five Nights at Freddy's 4, along with some screenshots:
This time, the terror has followed you home.

In this last chapter of the Five Nights at Freddy's original story, you must once again defend yourself against Freddy Fazbear, Chica, Bonnie, Foxy, and even worse things that lurk in the shadows. Playing as a child whose role is yet unknown, you must safeguard yourself until 6am by watching the doors, as well as warding off unwanted creatures that may venture into your closet or onto the bed behind you.

You have only a flashlight to protect yourself. It will scare away things that may be creeping at the far end of the hallways, but be careful, and listen. If something has crept too close, then shining lights in its eyes will be your end.
Source: Switch eShop
Leave a Reply