Floating Cloud God: Anniversary Edition hitting Switch next week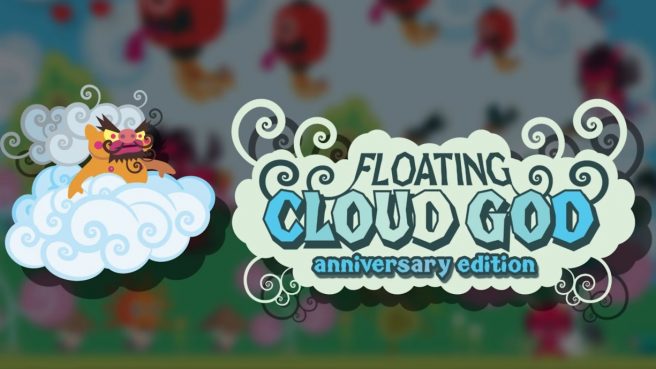 A decade after its previous release, Floating Cloud God: Anniversary Edition is now coming to Switch. Dakko Dakko will be launching the game on November 24, 2022.
Floating Cloud God Saves The Pilgrims was originally made as a PlayStation Mini. Dakko Dakko is referring to the new Switch version as a Director's Cut with new visuals, new abilities, new sound, new stages, and new AI.
Here's an overview of the game:
In this new version of 'Floating Cloud God', all-new gameplay features meet with updated enemies and tougher boss battles to provide a fresh celebration of The Power of Love!

Playing as Floating Cloud God, protect your followers to earn their love, then use that love to fly faster, shoot stronger, split your shots, or boost the power of your demon-seeking Cloud Burst! You can even turn love into Cloud Cover, to shield your worshippers when they are in danger!

Get as many followers as you can through seven treacherous (but beautiful) stages, take down the deadly bosses guarding each goal, and help the Pilgrims reach their stolen statue!
We also have the following trailer:
Floating Cloud God: Anniversary Edition will be sold digitally on the Switch eShop. Pricing is set at $7.99.
Source: Switch eShop
Leave a Reply