Flood of Light announced for Switch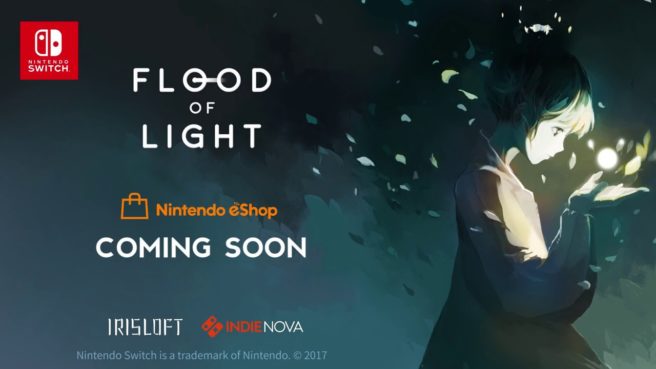 Chinese indie studio Irisloft and indie publisher indienova have announced that Flood of Light is coming to Switch.
Floor of Light is a puzzle game in which you control a mysterious girl who arrives at a city that is completely flooded with water. This girl is the only person with the ability to control light, which will be your tool to solve various puzzles, gradually make the water go back and ultimately save the city. As you do so, the true purpose of this girl will be revealed.
There's plenty to see and do in Floor of Light. The game has 10 chapters with over 60 different levels as well as 20 unique puzzle mechanics. It also features hidden collectibles in the form of "wicks" that will reveal the city's hidden secret. By collecting every wick, completing levels with the least steps, and waking up every single robot in the city, you'll gain a special token for each chapter.
Floor of Light will support HD Rumble on Switch. Touchscreen and standard controls are planned as well.
Here's a trailer:
Flood of Light will launch on Switch sometime this summer.
Source: indienova PR
Leave a Reply