Framed Collection launches May 17 for Switch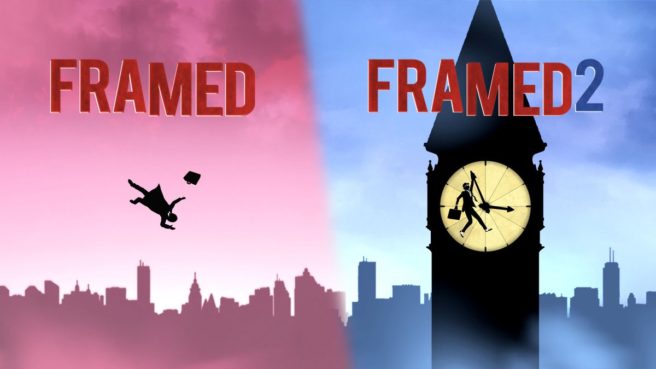 Loveshack Entertainment and Surprise Attack Games have set a release date for Framed Collection on Switch. The compilation of noir puzzle games, featuring Framed and Framed 2, arrives on May 17.
Accompanying today's news, Loveshack Entertainment has sent out a new trailer for Framed Collection. We have it below, along with an overview.
Framed and Framed 2 feature a fusion of unique game mechanics and clever narrative puzzles in a noir tale of stylish heists, fast getaways and nail-biting escapades. Players rearrange the panels of an animated comic book to rearrange the order of events and change the outcome from disaster to success.

Releasing on these platforms for the first time, the collection of Framed and Framed 2 features an updated UI for PC and Nintendo Switch. The Switch version also retains the intuitive tactile controls, and is perfectly suited for the portable play that the Switch is renowned for.

A winner of multiple game design awards, Hideo Kojima declared Framed his Game of the Year in 2014. Released three years later, Framed 2 also received multiple awards, and was listed on both the Apple AppStore and Google Play store as one of the best games of 2017.

With multi-award winning, genre-bending design, stylish hand-drawn aesthetics, a satisfying difficulty curve, and an original live jazz soundtrack, the FRAMED Collection is a genuinely unique puzzle game experience.
Source: Loveshack Entertainment PR
Leave a Reply